Chocolate is produced in factories? You mean a fairy doesn't bring pots of brown gold from paradise? Chocolate production involves a long, multi-step process which starts with the cultivation.
Step 1: Cultivation
Cacao is cultivated in tropical regions such as the New World tropics, West Africa and tropical Asia. The scientific name of the tree is Theobroma cacao (Now you know where the popular bakery got its name from!). The cacao tree produces a fruit which is known as the cocoa pod. A cacao pod ranges from yellow to purple in colour. Each pod has about 20 to 60 seeds, known as cacao beans.
Step 2: Harvesting
Cacao pods are harvested from trees once they're ripe. This is a tedious process as the pods have to be harvested manually by cutting them off with machetes.
Step 3: Fermentation
Cacao pods are cut up, the seeds (cacao beans) and pulp are placed in wooden boxes, covered in banana leaves and placed in the sun. The pulp helps in the fermentation process and this could take from 5 to 7 days.
Step 4: Drying and Transportation
The pulp is then discarded and cocoa beans are dried. Once completely dry, the cocoa beans are put in sacks and transported to factories.
Step 5: Roasting
Cocoa beans are then roasted and the time varies based on the manufacturer's requirements. This is the phase where the typical chocolatey flavour is created.
Step 6: Cracking and Winnowing
The cocoa beans are cracked and the thin outer shell is removed. The remnant solid pieces are called cocoa nibs. Nibs are 50% cocoa fat and 50% cocoa solids. Once separated, a fan is used to blow the husks away from the nibs.
Step 7: Grinding and Conching
The nibs are then ground to form a paste which is known as cocoa mass or cocoa liquor. Conching involves using a melangeur to mix the chocolate to aerate the chocolate, removing bitter flavours and giving it a smooth texture.
During the conching phase, other elements such as sugar, milk solids, milk powder or other flavours are added. This is determined by the kind of chocolate that is being made.
Step 8: Tempering
Once the chocolate is ready after going through all the previous steps, it is tempered. This means stabilizing the fat molecules in the chocolate so that the right form of crystals are formed. Tempering is done by controlling the temperature so that the final stable form is reached. It is through tempering that that chocolate gets its shine and characteristic snap.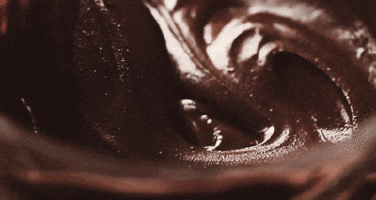 Step 9: Moulding and packaging
Tempered chocolate is then poured into silicon, plastic or polycarbonate moulds and allowed to set. It could take a few hours for chocolate to set. Once sent, the pieces are demoulded and packed in foil or wrappers.
Watch a video about the whole process here!